Subtle Ar(t)chitecture
The book « The case for subtle ar(t)chitecture » is published by the Editions HYX in English and French.

---
Introduction to Subtle ar(t)chitecture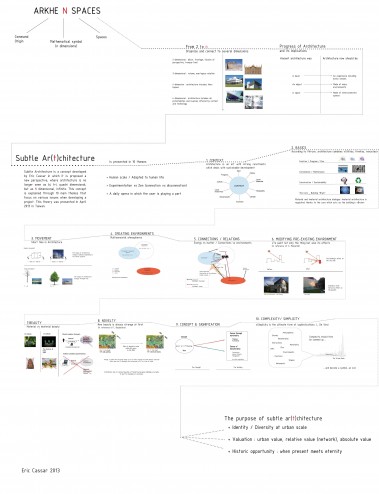 This theory was presented through a lecture serie in Taiwan in april 2013 : Taipei, Taichung, Kaohsiung and in the main architecture universities : National Taiwan University of science and technology / National Taipei University of Technology / Tamkang University / National Cheng Kung University.

It presents, among others, the concept of N-spaces. N-spaces is a multidimensional, augmented space. It defines the entirety of the environment dimensions, the way they are knitted together and the relationship they sustain with the inhabitants and with others environments. It deals with what is now usually called « Smart-building » and « Smart-cities ».